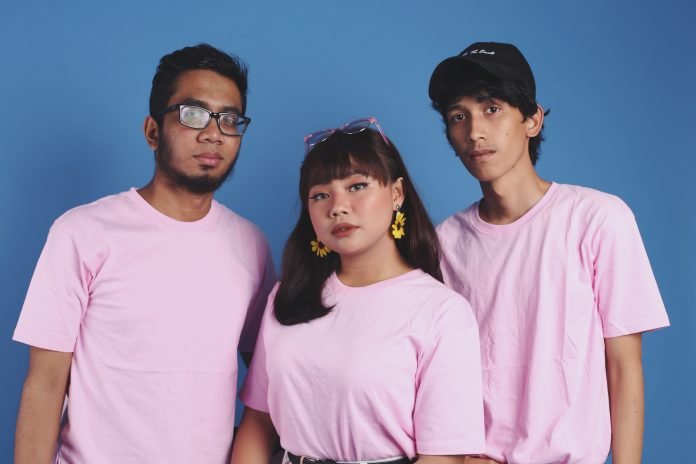 Unit band folk elektronik dari Jakarta yang melabeli diri mereka dengan sebutan North To East ini resmi merilis video klip Clouds pada hari Kamis, 23 Agustus 2018. Berkolaborasi dengan Rupa Creative dan sebuah brand fashion lokal Inkmagine, video klip Clouds sudah dapat dinikmati di kanal Youtube resmi dari North To East.
Setelah sukses mendapatkan total 99.600 streams di Spotify dalam jangka waktu kurang dari sebulan, masuk ke tataran playlist atau chart ternama seperti Ami Awards, Indonesia 50 Viral di peringkat 29, unit band yang baru berumur jagung ini patut untuk disimak lebih lanjut.  Kali ini North To East dalam proses pembuatannya, berkolaborasi dengan Citra dan Sharon yang salah satunya adalah pendiri dari @indomv dan tentu saja diproduksi oleh Rupa Creative. Serta gaya pakaian di arahkan oleh tim dari salah satu penggagas fashion minimalis namun tetap trendy; Inkmagine.
Untuk konsep video klip Clouds tersendiri mengusung konsep urbanscape yang bertema romantika pasangan yang berjanji untuk mencapai satu tujuan. Banyak memperkenalkan suasana-suasana di ibu kota yang mungkin bisa jadi target tempat foto-foto kamu dan teman-teman, video clip Clouds ini mungkin bisa kamu jadikan referensi untuk kedepannya.
"Clouds merupakan lagu pengantar ke mini album kami yang akan dirilis tahun ini, setelah melihat banyak apresiasi dari banyak pihak yang tak terkirakan, kami mencoba untuk mengaplikasikan nilai lagu Clouds ke visualnya dengan tema yang akan rada berbeda, karena sedikit ditambahkan bumbu genre fantasi mungkin cara tepat untuk mendesksripsikannya", jelas Novila.
Single ini ditulis oleh Raja Luth hasan dan diproduksi oleh Ghanding Ghali Kanory. Memiliki aransemen yang sangat khas, nuansa elektronik bercampur dengan elemen folk, sisipan suara melodi gamelan, membuat Clouds menjadi alunan yang indah untuk menemani hari kita. Single Clouds tersendiri, kamu bisa nikmati menuju ke Spotify dan kanal music streaming lainnya. Dan video clip Clouds sudah bisa dilihat di Official Youtube Channel North To East Music di: