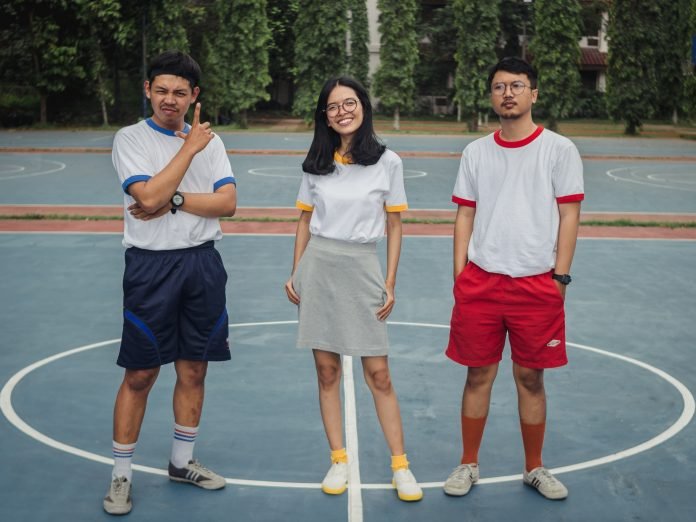 Olski band asal Jogjakarta, baru baru ini merilis ulang album In The Wood. Band beraliran Pop Gemes yang saat ini terdiri dari Dicki (Gitar) Dea (vokal) Shohih (Pianika Toy Keyboard) memilih mendistribusikan lagi karya karyanya dalam bentuk Pita Kaset. Walaupun penikmat Kaset pita sudah tidak sebanyak 20 tahun yang lalu, namun saat ini masih ada saja yang mencari kaset untuk dikoleksi.
Album penuh ini berisikan 11 lagu + 1 bonus track, termasuk Titik dua dan bintang, Rindu, Tunggu dan Datang Bulan. Dirilis di bawah Kitten Records, label independen asal jogja, Album ini dicetak terbatas, hanya 100 buah sekalian untuk merayakan Record Store Day 2019, dan disebarkan ke jaringan record store day di beberapa kota di indonesia.
Album In The Wood dalam bentuk kaset pita ini memberikan beberapa hal yang tidak ada di dalam album CD nya, yaitu ada tambahan sheet lirik di dalamnya. "saat kami merilis In The Wood dalam bentuk CD kemaren, banyak yang tanya lirik lagu Olski, karena memang tidak kami sertakan disana, nah di kaset ini kami menambahkan sheet lirik supaya bisa buat singalong" ujar Dicki mahardika.
"Harapannya album kaset ini bisa memberi sesuatu hal baru dalam perjalanan musik olski, karena waktu kecil kami juga cukup dekat dengan Kaset pita, jadi sekalian nostalgia." Kata shohih. "Dalam waktu dekat, Olski juga akan merilis album live konser Olschestra yang baru saja di tampilkan pada bulan februari lalu." Tambah dea.