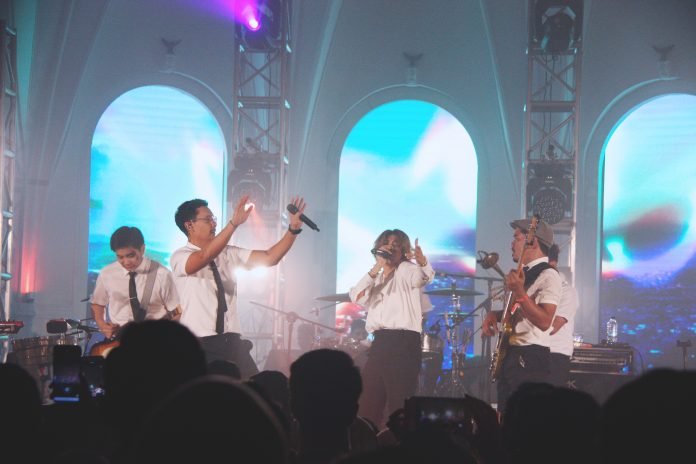 Widelanes mempersembahkan The Greatest Hits: MALIQ & D'Essentials hari Kamis, 5 Desember 2019 di The Pallas, Jakarta. Panggung yang cukup lama dinanti pecinta album 1st ini disambut suara tidak sempurna. Meski cukup menganggu telinga, entah kesalahan teknis atau apa namun tetap membuat penonton bergelora.
MALIQ serta pemain pendukungnya kompak memakai setelan putih hitam membuka pertunjukan dengan tiga nomor dari album perdana seperti "R U in D Mood", "Sunshine", dan "Harus Bagaimana".
Angga mengatakan, "Album itu benar-benar menentukan nasib hidupnya MALIQ sampai hari ini. Jadi, terima kasih teman-teman yang hadir pada malam ini. Mungkin kita ketemu 13-14 tahun yang lalu." Kemudian aksi mereka diteruskan nomor "Hadirmu".
Tak ketinggalan beberapa nomor lain yang menciptakan nostalgia seperti "The One", "Sampai Kapan", "Blow My Mind", "Terdiam", dan "Kangen". Lagu berjudul "Berlayar" yang sering jadi permintaan dari penggemar militan turut menghiasi setlist sebagai persembahan termanis.
Dalam kesempatan ini, MALIQ turut menyelipkan lagu dari album yang lain, serta yang terbaru "Senja Teduh Pelita". Rencananya, mereka akan menggelar konser tunggal pada 2020. Indah sempat membocorkan, kemungkinan bulan Maret. Tepatnya, dua bulan sebelum MALIQ merayakan usia perjalanan yang ke-18. <Teks/Foto: Pohan>